Volunteering is an important part of the Ronald McDonald House's activities. We are striving to take the well-being of the whole family even more into account by developing our volunteer activities, among other things. We also cooperate with other organizations, such as The Finnish Association for Heart Children and Adults (Sydänlapset ja -aikuiset), HelsinkiMissio, Kympin Lapset and Leijonaemot.
As a volunteer, your participation in the daily life of the House is dependent on your own situation – you can come and help for an hour or two when it suits you best. For example, you can take part in doing some yard work, help out in the garden, bake, help out in the office, or do small repairs, helping make everyday life easier for our families in your own way. If possible, doing projects remotely in this "corona time" can also be arranged. Helping hands are always needed! As a reward for your time, you will feel good and make new friends.
If you are interested in volunteering and you are of legal age, feel free to contact the House by phone at 09-4780 1600 on weekdays from 9 a.m. to 4 p.m. or by emailing leena.lehtovaara(at)rml.fi.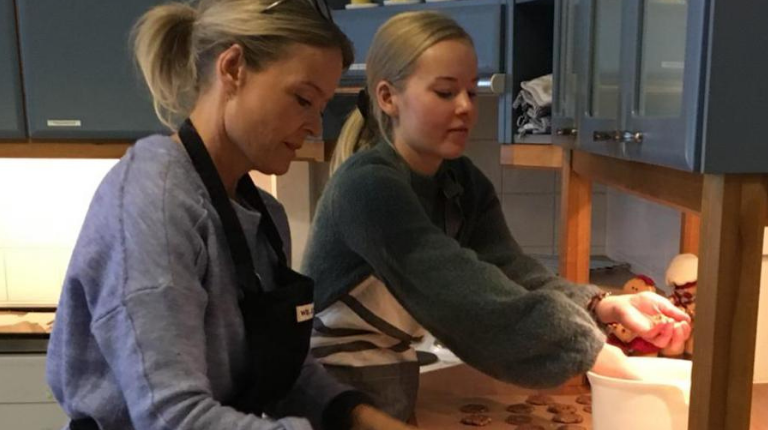 Mother Susanna and daughter Rosa have been volunteers at the House since the summer of 2018. At that time, Rosa returned to Finland after her exchange studies in Switzerland and was looking for a meaningful way to spend some time before the start of the new semester.
"My mother (Susanna) suggested the activities of the Ronald McDonald House, which she remembered from over 10 years ago, when she took me and my brothers to a nearby school."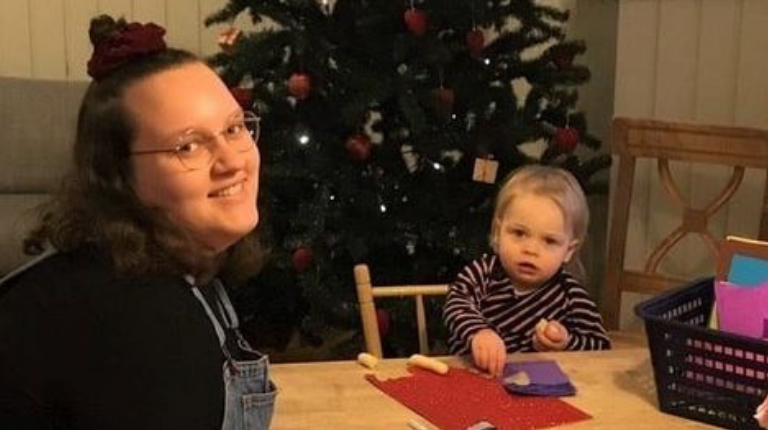 I started as a volunteer in June 2019. I wanted to participate because as a child I myself was in the hospital a lot at the then Children's Clinic and Children's Castle due to childhood epilepsy, among other things. Now helping the families of other children in the hospital feels very important.
At the House, I do whatever is needed, e.g., I bake, cook, or rake. Working with children is close to my heart, and sometimes you can do that here, for example by organizing time for arts and crafts. The best thing about volunteering is meeting people, and especially when the family you've gotten to know gets to go home together again after a hospital stay.
My favorite memories from the House are the Christmas card crafting I did around Christmas 2019, where we made many nice cards with the families for loved ones and the hospital staff while listening to Christmas carols. The visit to the New Children's Hospital made with other volunteers was also memorable. – Jenni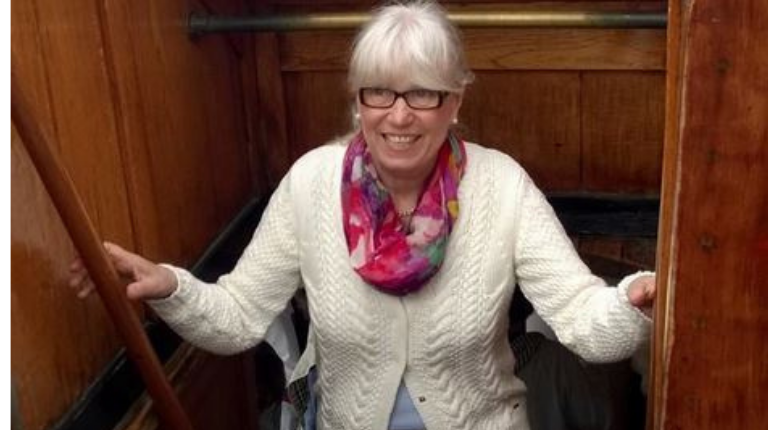 About 10 years ago, I came to the RMHC House to ask if I could somehow help out. Since nutrition is close to my heart, I have mostly helped in the kitchen. It is an honor to offer tasty food to those helping out in the in the yardwork events. Christmas mornings in the hall of the Blue House with traditional and heartwarming decorations is always exceptional. You can clearly feel the joy of the little residents the House when they get a plate of steaming Christmas porridge and can forget, even for a moment, that the family is spending this Christmas far from home. That joy is the best thank you for volunteering! – Raili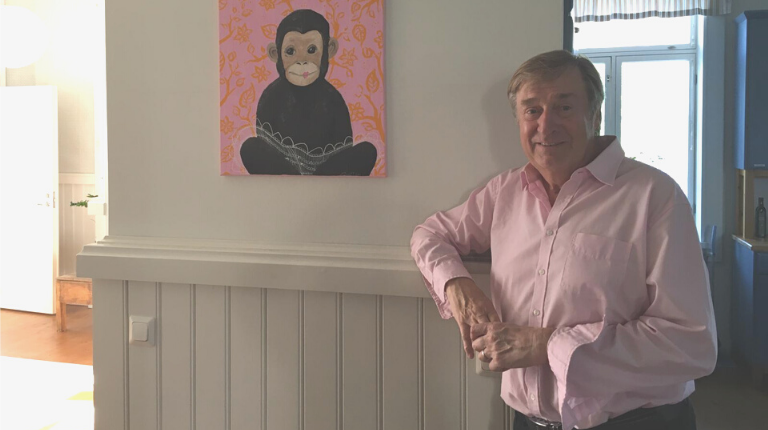 I started as a volunteer at the House through HelsinkiMissio in the summer of 2020, so I only have a little experience so far. I have helped with small repairs that occur commonly in homes. The best part of the job is helping the small patients and their families in this way. There aren't many memories to share yet, but with a nice group it's easy to help! -Mauri
Our wonderful volunteers have helped us, for example:
By knitting woolen socks, sewing baby clothes, and baking wonderful cakes for families.
By doing various tasks in property maintenance and in the yard, for example, mowing the lawn in the summer.
New ideas and suggestions are also warmly welcome, how would you like to help?